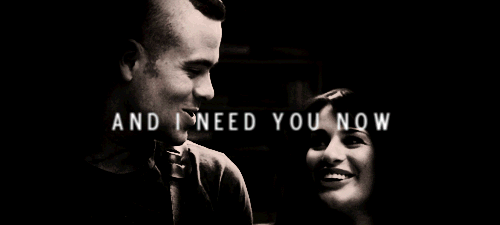 When viewed at a glance, Puckleberry is the stereotypical relationship between the bad boy and the good girl, but being with Rachel has proven that Puck does in fact have a soft side, and she makes him want to be a better person. She is the first girl that we get to see Puck's soft side come out arround. Please be respectful of the rules and leave no offensive comments or vandalism. This is a page for those who support Puckleberry. If you don't ship them and have nothing good to say about them. Then I suggest you get off the page immediatly, and go to your own page. Hopefully you guys enjoy the page, it has gone through a lot of work. Just to be perfect for you guys.
You have to have an account to join. If you attempt to do so and do not have an account, your signature will be deleted.
You may not go around spamming other ship's pages.
Don't delete anything that isn't yours.
Respect other people's point of view.
Don't vandalize the page with harsh comments saying, "Puckleberry sucks," (certain couple) is endgame, etc.
These tumblrs all are great. Feel free to add some if you would like.
Currently Under Construction!!
Queen:
King:
Princesses (Contact Queen to be one, limit 5 users):
Princes (Contact King to be one, limit 5 users):
Knights (Contact Queen or King to be one, limit 7 users):
Loyal Citizens (Feel free to add yourself, no limit):

Community content is available under
CC-BY-SA
unless otherwise noted.