File:Obeyrule.png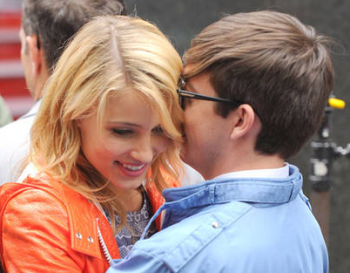 This team is dedicated to those who support Quartie, also known as Quinn Fabray and Artie Abrams.
Introduction

[

]
Detailed Introduction
Well,Finn's a douche right now who keeps eyeing another girl up while he's with Quinn and gets into fist-fights with said other girl's potential suitor. Quinn should be with someone who isn't Mr. Popular for once, and Bartie has pretty much gone to crap. For all those who hate to see these two unhappy and think they would be a great match, please sign the heck up! In glee; they also sung two duets in the same episode
Rules Of This Team

[

]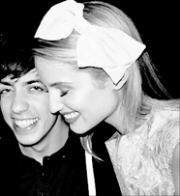 You HAVE TO have an account, OR, if you are an anon, you MUST link to your Special Contributions page.
No spamming or inserting false information.
If you don't ship Quartie, please go on a different page; please do not bash or vandalize this page.
You mustn't sign more than once.


Signatures

[

]
If there ever comes a day where we can't be together,

|

keep me in your heart, I will stay there forever

ILoveGlee hopes Quartie in Season 3
Gallery

[

]
Currently under construction!!
Reasons Why

[

]
All our beloved reasons are in this blog post right here. Why We Ship Quartie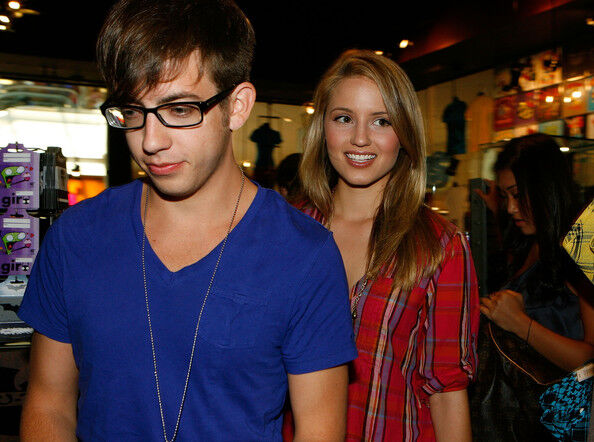 ♥♥♥ They look so PERFECT together! ♥♥♥
Quartie Fanfictions

[

]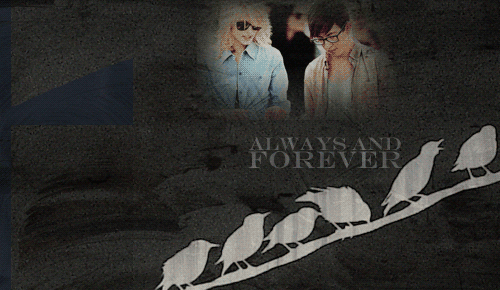 | | | |
| --- | --- | --- |
| Title | Summary | Genre |
| By Chance or As Fate Would Have It | Quinn's looking for change in her routine when she runs into a recently dumped Artie. | Friendship/Romance |
| All My Dreams | Artie decides to take the advice he was offered when he was 8 and starts a journal. He'll probably write in it every couple of days...or more, if he feels like it. | Spiritual/Humor |
| The Smile On Your Face | Companion piece to "All My Dreams." Quartie goodness, from Quinn's point of view. | Romance/Humor |
| Beauty and the Geek | "Tale as old as time, song as old as rhyme..." A glimpse into the blossoming relationship started in my previous story Lean on Me. | Friendship/Romance |
| Daughters | Artie loves his family. He wouldn't change anything about it. Except the fact that his daughters are growing up. When his and Quinn's oldest gets a boyfriend, is where he wishes he had a life remote control the most. | Family/Romance |
| Little Blessings | Quinn, Artie, and Avery are perfectly happy with their little family, but something is missing. Part of the Averyverse. Chronicles their attempts at having another child. | Family/Romance |
| Sweet Home California | It had been Quinn's dream to move to California and the rest had followed suit. Quinn journal story. | Romance/Friendship |
| Never Knew This Dream Of Mine | Both Quinn and Artie started the year off with all their dreams finally coming true, or at least that's what they believed. | Romance/Friendship |
| Knight In Shining Armour | This summer Artie is feeling pretty low, but an unexpected connection with someone might lead him to getting out of a tangle of problems. | Romance/Angst |
| Impossible To Deny | The students of McKinley get paired for prom via an online survey. | Romance/Humor |
| A Gleeful Collection | A one-stop shop for all GLEE one-shots of multi characters and pairs. Latest piece: Blind Date: Kurt and Mercedes decide it's time to medle in their friends love lives written for High School Bingo and being posted for the 2011 Quartie Fic-A-Thon. | Romance/Humor |
| Mama Who Bore Me | Will is excited about performing on the Mother's day event...but apparently the kids are not. They all seem to have mom issues. The past of many of the glee club members is back, but...for good? | Friendship/Romance |
| Unnoticed | The beautiful head cheerleader and the school's resident geek didn't always notice each other, but once they did...there was no going back. The story of how Quinn Fabray and Artie Abrams came to be. | Friendship/Romance |
| The Monster Mash | It's October at McKinley, and Quinn decides that she and the glee club are gonna get in the spirit and have a Halloween Party! | Romance/Humor |
| Lean On Me | Post Sectionals. "When you're not strong. And I'll be your friend. I'll help you carry on." | Friendship/Family |
| A Whole New Direction | Picking her name out of the hat was probably the best thing fate ever gave him. | Romance/Friendship |
Quartie Cinema

[

]
☆http://lallyinthesky.tumblr.com/post/7211257882/come-take-the-weight-off-me-now-quinn-artie
(Come Take the Weight off Me, Now) This video can't be embedded, but it's amazing.
Quartie Royalty

[

]
Princesses (Contact Queen to be one, limit 5 users):
Princes (Contact King to be one, limit 5 users):
Knights (Contact Queen or King to be one, limit 7 users):
Loyal Citizens (Feel free to add yourself, no limit):