Welcome to the Samcedes Team family.

☣Rules of The Team

[

]
You have to have an account.
No spamming or inserting false information.
If you don't ship Samcedes, go on a different page. Please do not bash or vandalise this page.
You mustn't sign more than once.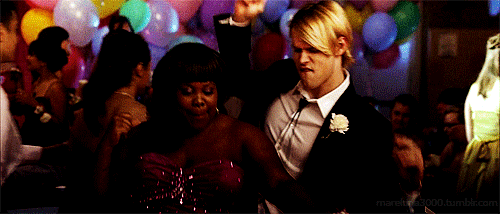 ☣Samcedes Royalty

[

]
Princesses (Contact Queen to be one, limit 5 users):
Princes (Contact King to be one, limit 5 users):
Knights (Contact Queen or King to be one, limit 7 users):
Loyal Citizens (Feel free to add yourself, no limit):
☣Samcedians

[

]
If there ever comes a day where we can't be together,

|

keep me in your heart, I will stay there forever
☣Samcedes Melodies

[

]
| | |
| --- | --- |
| Me and Mrs. Jones (Billy Paul) | Sam could sing this about Mercedes since the song describes the singer's relationship with his lover. |
| Ebony and Ivory (Stevie Wonder, Paul McCartney) | They are Ebony & Ivory. 'Nuff said. |
| Beautiful Soul (Jesse McCartney) | Sam could sing this song to Mercedes when they decide to go public with their relationship. |
| That Should Be Me (Justin Bieber) | Should Sam and Mercedes ever break up and Mercedes finds another guy Sam should sing this to Mercedes. |
| If This Isn't Love (Jennifer Hudson) | This would work as a solo for either of them, or a duet. Mercedes is not very experienced, and Sam has only ever said, "I think I'm in love." |
| No One (Alicia Keys) | Because some people tend to be disapproving of Samcedes, perfect song for Mercedes to sing. |
| Last One Standing (Hot Chelle Rae) | This could be a song Sam sings to show that if they ever have people going against their relationship that Sam is willing to fight to be with Mercedes. |
| Piggy Bank (Never Shout Never) | Sam singing this to Mercedes would show how happy he is that she doesn't care that his family is broke and they can't have proper dates and such. |
| My Beautiful Rescue (This Providence) | Song Sam could sing to tell Mercedes that he's falling for her. |
| At The Beginning (Richard Marx & Donna Lewis) | Sam and Mercedes should sing this as a duet at the Nationals (or after winning the Nationals). This song is about their journey to the Nationals, about their dream and how they found each other, if in the end, they're still together as a couple. |
| Love You So (Natalie) | If they ever fall in love, this song would be amazingly perfect. |
| Sandcastle Disco (Solange) | Mercedes could sing this song to Sam to say that she's fragile |
| T.O.N.Y (Solange) | Mercedes would sing this song if she got pregnant |
| Lions, Tigers, and Bears (Jazmine Sullivan) | Mercedes, a first, would actually be scared of falling in love with Sam, considering the other attempts with Kurt and Puck, so she decide to sing this in front of Sam and the other Glee Club members so that she can publicly announce their relationship, and finally truly be together. |
| Next 2 You (Chris Brown ft. Justin Bieber) | All the Boys sing this song to their girlfriend and Puck sing a certain verse to Quinn. (you'll know what I mean if you listen to the song). |
| Talk About Our Love (Brandy ft. Kanye West) | This song would be sung both by Mercedes and Sam, when everyone makes rumors about their relationship. |
| 1+1 (Beyonce) | This song would be sung by Mercedes, she will dedicate it to Sam, to show she doesn't care about anything else but Sam. |
| 1, 2, 3, 4 (Plain White T's) | This would be sung by Sam, for Mercedes. |
| Tell Him (Barbra Streisand and Celine Dion) | Mercedes would cover Celine Dion & Rachel would Barbra Streisand. This song could be be about how Mercedes really feels about Sam. Joneberry friendship - Barbara/Rachel's lyrics talk about how she is the "experienced one". |
| Parachute (Cheryl Cole) | It would be the perfect song to sing together alone or infront of the whole of ND as a coming out song. Mercedes would sing it. |
| Love Will Find A Way (Lion King 2) | Ohio still has a stigma against interracial couples. Between the possibility of either of their families not accepting their relationship, not to mention community attitude, this song could be very fitting. |
| What Happened to Us (Jay Sean ft. Jessica Mauboy) | This song can greatly relate to Sam and Mercedes missing each other and that though they may be separated they can still have feelings for each other. |
| All Because of You (NeYo) | If Sam and Mercedes were to break up, this would be a good song for Sam to sing to say that he can't help but miss Mercedes. |
| Can't Help Falling in Love (A-teens) | This could be about how they started off as friends but couldn't stop feeling more for eachother. |
| Do You Remember (Jason Derulo) | A beautiful apology song to ask Mercedes for another chance if something were to happen. Would be sung with the help of Puck or Artie... or both. Partie/Sam frienship, anyone? Or, Mercedes could sing it to Sam with the help of Quinn, Rachel, or both. |
| Fighter (Christina Aguilera) | Since Mercedes is highly independent, if she and Sam were to ever fight (no matter whose fault the fight is), this song is very her. |
| I Believe (Yolanda Adams) | If Sam were to ever feel down about being poor, Mercedes, as well as the rest of New Directions, could sing this song to Sam to cheer him up. |
| Perfect Scene (Mercy Mercedes) | If Mercedes started to have doubts about their relationship, this is a good song for Sam to sing. |
| Stay (NeYo) | Sam could use this to tell Mercedes how he feels about her and how he she makes him feel when he is around when around her. |
| Take MeThere (Mya) | Since Mercedes is a dreamer, but may not want to leave Sam behind, they could sing this song to show that they support eachother (without the Rugrats part). |
| We're in Hevan (Vanessa Carlton) | Mercedes could sing this to say that she will be there for Sam. |
| Written in the Stars (Westlife) | Sam could sing to Mercedes to show how much he cares for her. |
| Bleed (Hot Chelle Rae) | If Sam ever has trouble telling Mercedes how he feels, he could sing this song. |
| If I Ain't Got You (Alicia Keys) | Song Mercedes could sing so that Sam knows that all Mercedes wants/needs is him and his love. |
| Until the End of Time (Justin Timberlake feat. Beyoncé) | A duet they could sing together with the rest of New Directions doing backup. It's about "disasters in the world" but as long as they had each other, that'd be enough. |
| Love You I Do (Dreamgirls) | Mercedes can sing it to Sam about how much she loves and cares for him. |
| Summer Nights (Grease) | This is how Sam and Mercedes should come out about their relationship that started to their friends. Sam in one location with the guys. Mercedes with the girls and Kurt in another. |
| One in a Million (Bosson) | Girls like Mercedes are very hard to find, and Sam is very fortunate to find someone like her. He would sing this song to Mercedes as a way of expressing this. |
| Moves Like Jagger (Maroon 5 feat. Christina Aguilera) | This would be a fun song for them to perform. |
| U Smile (Justin Bieber) | To show that he is happy with Mercedes. |
| Bleeding Love (Leona Lewis) | Despite their differences, Mercedes is in love with Sam. This could actually be a duet. |
| Terrified (Katherine McPhee feat. Zachary Levi) | Sam and Mercedes could sing this song to each other about how they love each other but are terrified all at the same time because they're so young. |
| The Distance (Hot Chelle Rae) | If RIB does decide to take the "Sam transfers" route, Sam and Mercedes could sing this to show they hate being away from each other. |
| All My Life (K-Ci and Jojo) | The ND boys could sing this to their repsective girlfriends (as long as Sam is singing to Mercedes) |
| For You I Will (Monica) | Mercedes to sing to Sam saying that she will do anything for Sam and will be there for him. |
| Hiding my Heart (Adele) | Mercedes could sing this to Sam expressing how she feels towards Sam, and hows she's ready to take their relationship public. |
| Teenage Love Affair (Alicia Keys) | Song for Mercedes to sing to show how much she loves being with Sam and thought their relationship is a secret, she will be there for, and with him. |
| Unwritten (Natasha Bedingfield) | Mercedes and Sam can sing this as a duet at the beginning of the relationship spreading the message that they still have a long way, and that anything is possible, no matter what anyone says. |
| Your Song (Ewan McGregor / Elton John) | Sam would sing this to Mercedes to explain that he wishes he could buy the world for her, even though he can't. It would also be lovely as a duet to show that they're there for each other, and are happy to have found each other. This could also be used as a "coming out" song to the rest of the club, revealing their endearingly, poorly concealed relationship. |
| I Think I'm Ready (Katy Perry) | Mercedes isn't use to having a good man in her life and then she finds Sam and is surprised that she finally found love. |
☣Featured Melody

[

]
thumb|left|500px

☣Fanfictions

[

]
☣Trivia

[

]
In the episode

The Rocky Horror Glee Show

, Mercedes played the part of Frank-N-Furter while Sam played the part of the Monster *foreshadowingwink*.
In the episode

The Substitute

, Sam and Mercedes were dance partners during the song

Singin' In the Rain/Umbrella

.
During the majority of Loser Like Me, Sam and Mercedes can be found dancing near/next to eachother.
When Sam and Mercedes hugged at the end of Light Up the World, Quinn smiled at them while Finn made weird arm motions.
Sam and Mercedes are normally dancing partners for big group numbers.
Sam's and Mercedes' Disney Personas are Aladdin and Jasmine from the Aladdin, and Phoebus and Esmerelda from The Hunchback of Notre-Dame (Refer to pictures: 21, 22, 63, 66, 76).
The Samcedes Team has alliances with Cool Ranch Totritos and the Stotritoscedes foursome.
In

A Night Of Neglect

, Sam is the first person out of his chair to applaud Mercedes after she sings.
During

I Love New York/New York, New York

, while in Central Park, Sam sat close to Mercedes and whenever they got up from the benches, held her hand.
Mercedes and Sam have two of the best "Judging You" faces out of the entire group. (Reference to pictures 55 & 101)
In

New York

, when Sam said "If I was in love with a girl, and I wasn't homeless, I would totally go for it," he was most likely talking about Mercedes. This may point to one possibility as to why they are trying to stay a secret since Sam is insecure about his living arrangements.
Sam and Mercedes are amusingly bad at hiding their flirting. (Refer to picture 36)

At a Glee Live show, while performing

Loser Like Me

, you clearly see Chord (while playing Sam) staring at Amber's (who's playing Mercedes) behind. (Refer to picture 26)
☣Samcedes Sites

[

]
☣Featured Quote

[

]
Template:Quote
☣Poll

[

]
So...how do you feel about the Bubba situation?
Hell No! [16 = 47.06%]
I kinda like like [3 = 8.82%]
Dunno yet, gonna wait till season 3 [15 = 44.12%]
☣Samcedes Love

[

]
Currently under construction!!
☣The Diva & The Dork Cinema

[

]
thumb|left|300px|Stolen thumb|300px|Cinderella... just for one night thumb|left|300px|Fearless ♥ thumb|300px|Firework thumb|left|300px|Smilethumb|300px|Perfect thumb|left|300px|Must Have Made it Through... thumb|300px|Samcedes Google Search